Hearall Accepts
Most Major Insurance Programs
& Third Party contractors.
We recommend giving us a call or text at 937-502-4241 to discuss your individual plan so that we can call your insurance company for you and verify coverage.
At Hearall Hearing Center, we pride ourselves on being your local hearing specialist accepting these respected national care providers. It's through these partnerships that we're able to offer service to patients with a wide range of insurance plans. We've included a helpful insurance guide below so you can see the scope of our partnerships and determine your coverage.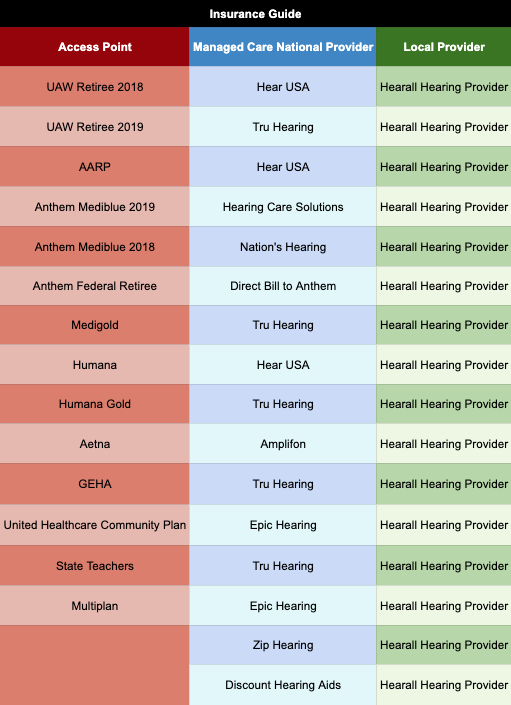 Due to ongoing issues with the promptness of payment from the Mail Handlers and GEHA insurance companies, we have been forced to make a change in our policy.
Starting January 1, 2017, we will require payment directly from patients for all products and services. We will be happy to provide you an itemized bill with proper ICD10 diagnosis and procedure codes that you need to submit to your insurance company for reimbursement. If you have Mail Handlers or GEHA and are able to work through a third party buying group such as TruHearing, or Hearing Care Solutions, we will continue to be the Dayton provider and the third party buying group would handle all billing.