Meet Expert Audiologists You Can Trust
Discover how easy it is to improve your hearing and your life with the right hearing specialists.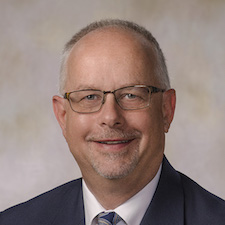 Jeff Vehr, Au.D.
Doctor of Audiology
Jeff Vehr, Au D., is the business owner and our chief audiologist. Originally from Cincinnati, he's a lifelong Reds fan and can often be found taking in a game. When he's not at the ballgame, he's often taking in a bike ride around downtown Dayton. Jeff also recently became a grandfather for the first time. He bought the practice in 2012 after having worked for GNResound for 8 years. He earned his Doctorate in Audiology from University of Arizona and has over 28 years of experience in Audiology.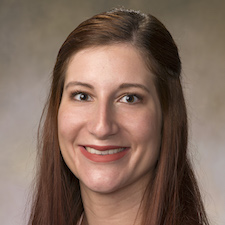 Natalie Klingenbeck, Au.D. CCC-A
Doctor of Audiology
Natalie Klingenbeck, Au.D. CCC-A, is an audiologist with a certificate of clinical competence by the American Speech-Language-Hearing Association. Natalie earned her doctorate of audiology from the University of Cincinnati. She has lived in Cincinnati her entire life and is a Bearcats and Bengals fan. She enjoys spending time with her husband and their pug, Bowser.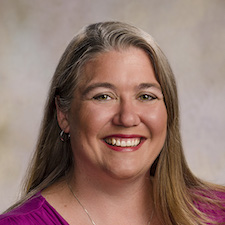 Rebecca Peace
Patient Care Coordinator
Rebecca Peace is the smile that greets you at our Woodman office. She is also our Patient Care Coordinator. Rebecca has been with Hearall Hearing Center since September 2015. She has a strong background in customer care and a Masters degree in business management from Antioch Midwest. Rebecca is the mother of two daughters and also volunteers with Growing Munchkins Kids Consignment Sale.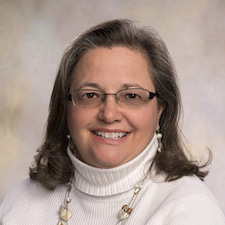 Robyn Welling
Patient Care Coordinator
Please welcome the newest member of our team Robyn Welling! Robyn will be assisting Rebecca, at the front desk. She also has experience in the hearing aid industry and can trouble shoot hearing aid problems as well as fill in for Jeff and Tom from time to time. Please smile and say Hi to Robyn the next time you are in our Woodman office!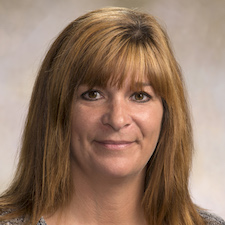 Lara Dailey
Patient Care Coordinator
Lara is our new patient care coordinator. She is a mother of 2 grown kids and Mimi of 3 grandkids! She is very involved with the wee bucs football and an enthusiastic Bengal's fan. Lara is the smiling face that greets you when you visit the Woodman Dr. office.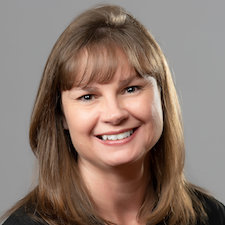 Barb Henry
Patient Care Coordinator
Barb was originally working with Sound Hearing Care when Hearall Hearing Center acquired the office. She has aided in making a smooth transition for the office and the patients. She is responsible for overseeing all office duties including billing insurance, managing patient files and scheduling appointments. She enjoys helping patients maintain their hearing health care needs.
Originally from the East Coast, she has lived in the Cincinnati area for over 20 years. She has a background in business and has homeschooled her two children for the past 18 years. Outside the office, she loves spending time with her husband, Kevin, and their two sons, Kyle and Jay.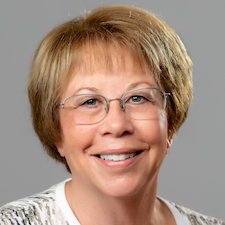 Jennifer Warren
Patient Care Coordinator
Jennifer assists Barb with front desk duties in the Mason office in the afternoon and will greet you with a smile when you walk through the door. She is the mother of three grown children, Jonathan, Amy and Benjamin.
She grew up in Cincinnati and graduated from the University of Cincinnati with a degree in education. She and her husband Patrick have lived in many cities and states across the US but moved back to the Cincinnati area to care for aging parents. She is looking forward to spending time in retirement with her husband traveling the country in their RV.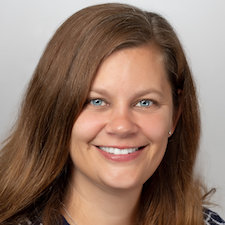 Angie Imm
Patient Care Coordinator
Angie is one of our Doctors of Audiology in the Mason office and longtime Cincinnati area resident. When not at Hearall Hearing Center she can be found working with her husband as owners of Quatman Cafe in Mason and Norwood. Dr. Imm has extensive Audiology experience from working with a local ENT and specializes in hearing aids, tinnitus, and challenging hearing aid fittings.
Questions? Talk to the experts.